Commercial Maritime (Sample Works)
---
Mega Yachts built in Neorion
---
M/Y ALYSIA – M/Y ANNALISE
Built
Length
Builder
2004 | 2015
85m
Neorion Shipyard Syros
Guests
Beam
Naval Architect
36
14.44m (47'4"ft)
Alpha Marine
Cabins
Draft
Interior Designer
18 Cabins
15m (48'ft)
Alpha Marine
Lally Poulias
Crew
Speed
Exterior Designer
34
17.000 Knots
Alpha Marine
Lally Poulias
M/Y ALYSIA – M

/

Y ANNALIESSE
---
Mega Yacht Repairs (Sample Works)
---
Projects for the Hellenic Navy
---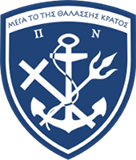 The last decade, Neorion Shipyards, has undertaken major projects for the Hellenic Navy. In the island of Syros have been conducted repairs of the navy's floating docks along with the construction of superstructures for the fleet's new fast attack crafts. In addition, the "HS LASKOS" Class Torpedo/Missiles Boat have been recently upgraded in Neorion.
Torpedo Boat Repairs ("HS LASKOS" Class)
Hellenic Navy Floating Docks for Suda Bay, Crete and Salamis Naval Bases.
Fast Attack Crafts, SuperB Class
---
Neorion Shipyards constructed for Vosper Thorneykroft (VT Group, UK) the aluminum superstructures for the "Super B Class" Fast Attack Crafts of the Hellenic Navy.
"Super B Class" Fast Attack Crafts
Projects for the Hellenic Fire Brigade
---
Fire Fighting Vessels
Principals Dimensions
Built | Refit
At CWL
L.O.A
28,60m
L.W.L
26,90m
B moulded
7,50m
B.W.L
7,02m
T moulded
1,94m
Displacement
145t
Speed
26kn
The Neorion Shipyards under commission of the Hellenic Fire Brigade constructed in 2010 three (3) fire fighting vessels.
Materials, High Tensile Steel AH36 from Main Deck and Below,
Aluminium 5083 (Superstructures Plates), 6082 (Superstructure Stiffeners)
Fireboats built
in Neorion
---
"P.S.15 ARHIGOS P.S. KOKKINAKIS"
Year Built: 2010
Status: Active
"P.S.16 DOKIMOS PYROSVESTIS POULIOS"
Year Built: 2010
Status: Active
"P.S.17 YPOPYRAGOS LEMONIDIS"
Year Built: 2010
Status: Active